The Cicadas:
school of mathematics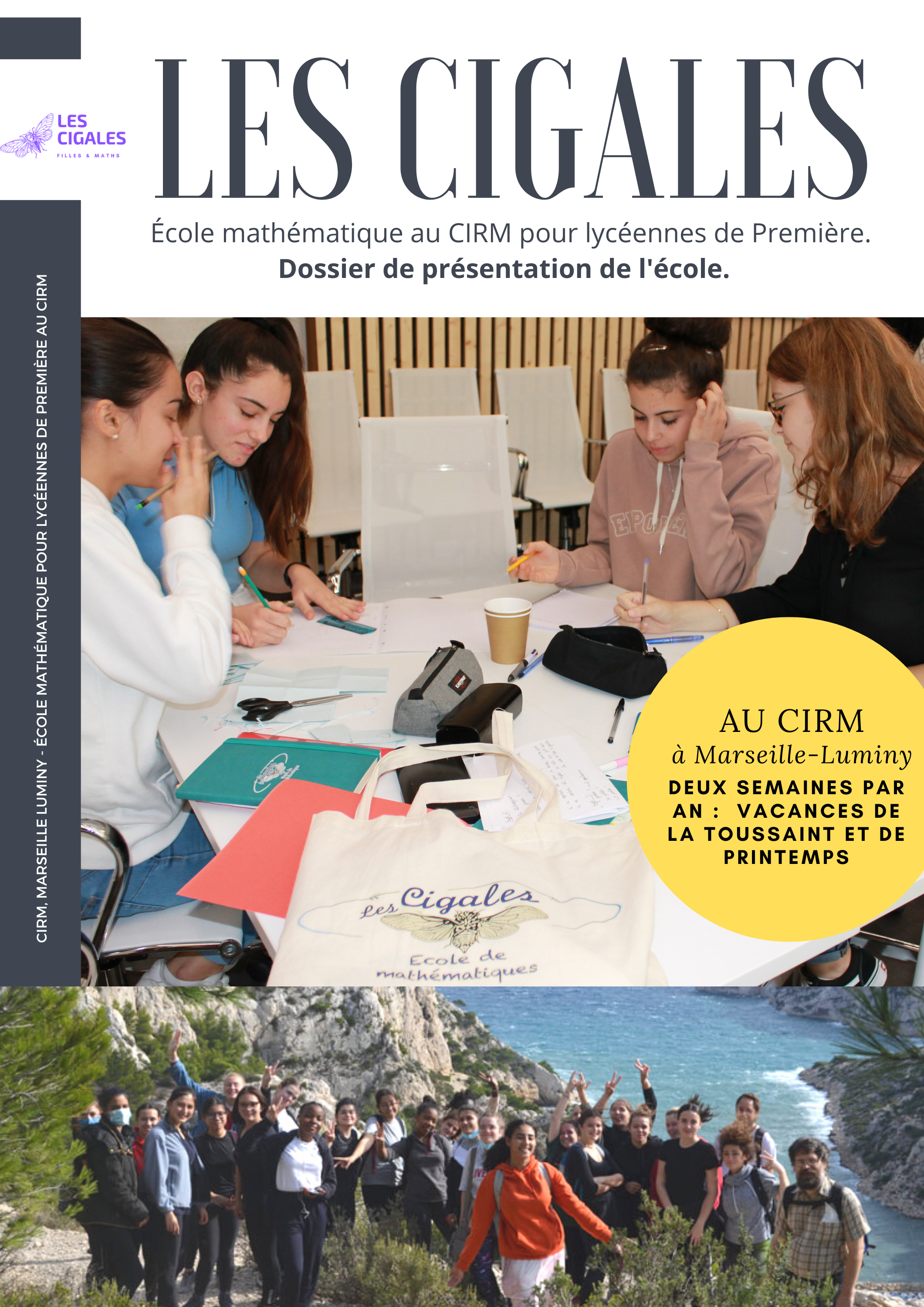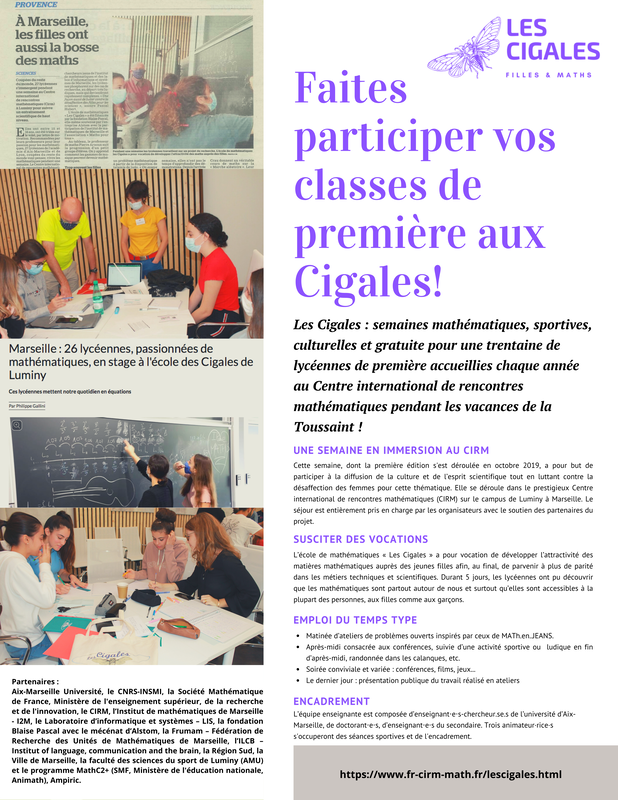 ORGANIZATION OF A TYPICAL DAY
Morning of open problems workshops inspired by those of MATh.en.JEANS.
Afternoon dedicated to the courses, followed by a sport or play activity at the end of the afternoon, hike in the creeks, etc.
Friendly and varied evening: conferences, film and games…
Supervision
The teaching team is composed of teachers⋅e⋅s-researchers from the University of Aix-Marseille, doctoral students⋅e⋅s, teachers⋅e⋅s from secondary schools. The so-called sports sessions and the supervision of the young people will be established by two animators.
Sponsors: Aix-Marseille University, CNRS-INSMI, the French Mathematical Society, the Ministry of Higher Education, Research, CIRM, the Mathematics Institute of Marseille – I2M, the Laboratory of Computer Science and Systems – LIS, the Institute of Information Sciences and their Interactions – INS2I, the Blaise Pascal Foundation with the patronage of Alstom, Frumam – Research Federation of Mathematics Units of Marseille, the Archimede Institute, the ILCB – Institute of language, communication and the brain, the South Region, the City of Marseille, the Faculty of Sports Sciences of Luminy (AMU) and the MathC2+ program (SMF, Ministry of National Education, Animath), Ampiric.
Dates 
The Cicadas camp lasts five days and there are two sessions each year: one session during the 'Toussaint'vacation and one session during the spring break.
Who can participate? 
Any interested high school student! 
For this, we expect, first of all, a letter of motivation in which a potential participant presents her desires in relation to the discovery of research in mathematics, and to the participation in the Cigales project. We then expect a letter of recommendation from the mathematics teacher.
If you cannot provide us with a letter of recommendation from the teacher but still want to participate, please contact us directly. 
The social mix of students and the diversity of the territory, i.e. no more than two students from the same high school, are important selection criteria.