Applying for an event

If you wish to take part in an event at CIRM –  whether you have been contacted by organizers, or whether you wish to be considered as a potential participant –  the first step is to start your scientific pre-registration(*).

In order to do this, you need to go to the dedicated event's webpage (either use the  calendars of events or the search button on CIRM's main website) and click on the event in which you are interested.

The event's webpage gives you a detailed description of the week and has access to various buttons. The « Pre-register / Apply » button enables you to apply quickly by providing some basic details. As each person has to pre-register in this way, this generates a list of potential participants.

Organizers have access to this list of potential participants in their own intranet where they select names and may assign financial support for board and lodging.

Every single participant thus selected is automatically and formally contacted by CIRM by email and receives information on how to proceed to complete their registration (accommodation and meal reservation). In general, this reservation is requested about 6-8 weeks before the start of the event.
(*) This step is not necessary for the Research in Residence, for which everything is organised by the CIRM team.
Letters for visa requests

If you need a letter to obtain a visa, please read the information on the
dedicated page
.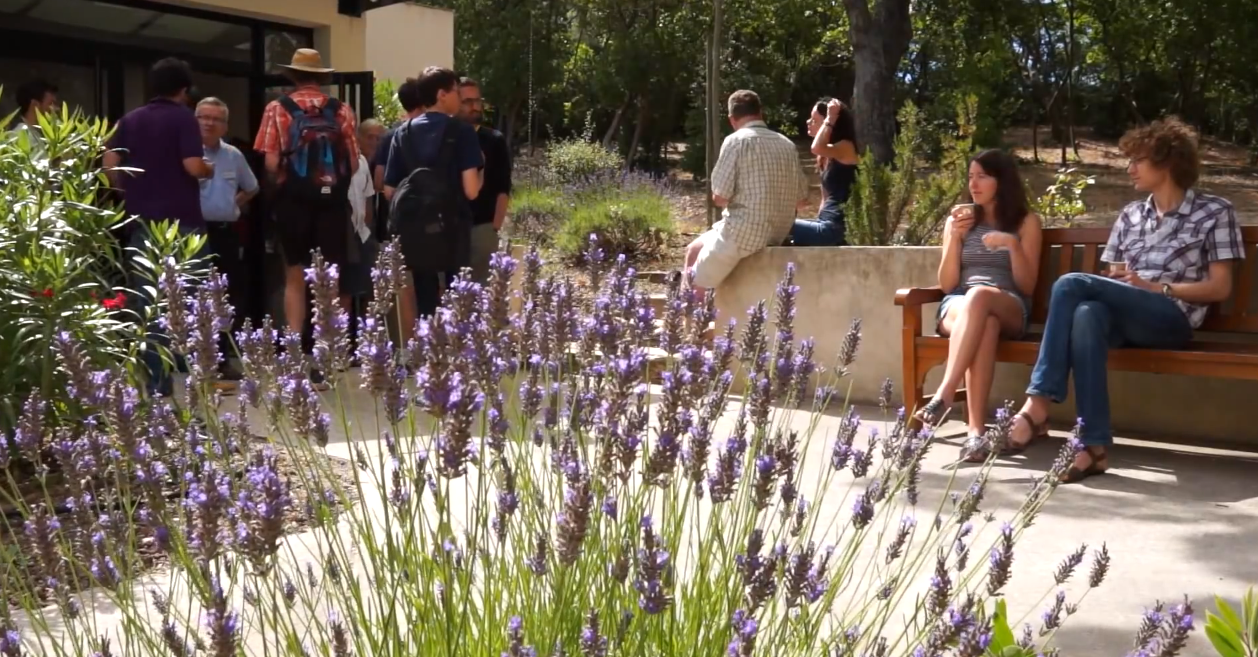 Accommodation
Once your scientific pre-registration has been approved by the organizing team (see above), Cirm contacts you about booking your board and lodging with us.
En suivant ce lien, vous aurez une description des chambres et studios au Cirm. Vous trouverez également les tarifs associés si vous avez à payer une partie ou la totalité de votre séjour ou si vous souhaitez venir accompagné/e. Notez que la nuitée du vendredi soir entraîne toujours des coûts supplémentaires. Si vous souhaitez venir avec un conjoint ou en famille, merci d'en aviser la Responsable de l'hébergement à l'avance. Notez que des frais supplémentaires seront appliqués.
Participants wishing to come with their family may sometimes have access to accommodation onsite (please contact the Accommodation/Family Officer if you are interested) or may have to find alternative accommodation (list).
The atmosphere at CIRM
Cirm is set in a natural site of outstanding beauty. The centre is organized around a large traditional Provençal house (Bastide), and all buildings are close together and surrounded by a park. The University campus of Luminy is nearby, and the bus stop is just 5 minutes away. Once you have arrived at CIRM you will find yourself in a very tranquil location, which is very conducive to research work, but also to walks and relaxation.
Everything on-site

Participants can live in total immersion with their fellow scientists, researching, talking, sleeping and eating in this one place. Board and lodging is taken care of onsite for the vast majority of residents.
Depending on the size of the event you take part in, you will either be in a large lecture hall – seating up to 100 – or in smaller seminar rooms around CIRM. All seminar rooms are very close to one another and also very close to bedrooms and studios. The restaurant stands in the middle of everything and the library is just opposite the lecture hall. You can therefore return to your room at anytime, work in the library for as long as you want (24h access available 7 days a week thanks to a keycard you will be given on arrival), go for a walk in the park or in the calanques during your lunchbreak or in the early evening etc.
A word of advice: don't come to the CIRM without a good pair of walking shoes – and your swimming costume in summer!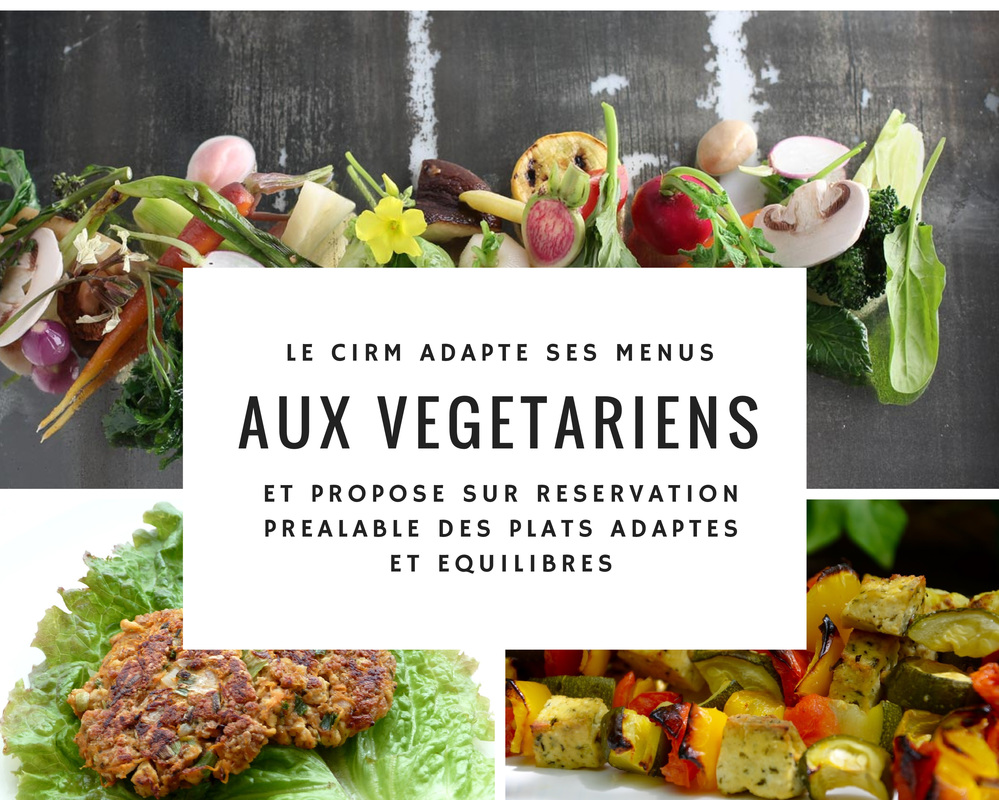 A popular restaurant

Conference participants – as well as the local community of mathematicians – praise our restaurant. The food served here includes not only French but also Provençal specialties, including bouillabaisse for something truly local. Thursday evening is usually reserved for this special meal. We also cater for vegetarians. More information about the restaurant here.

Meal times:
Breakfast (self-service): 7:00-9:00
Lunch: served at 12.30
Dinner: served at 19.30
Lounge Bar: from 21:30 (during weeks hosting large events)
Arrivals
Arrivals take place on Sunday evening for most events. The building opens at 5pm. We recommend that you arrive between 17:00 and 23:00 when a receptionist is present to welcome you and give you your room key. To allow you to interact immediately with other participants, a cold buffet is available from 19:30 to 22:00. If you arrive after 22:00, do not forget to inform us if possible. Note that you will still be able to pick up your room key but no food will be available at CIRM or on the campus.
A recreation room in the 'Bastide' building is open at all hours. Here you can watch television and relax. There is also free tea and a coffee vending machine (credit cards accepted).
Transport
Public transport is available all the way to CIRM from the airport (about 90 minutes with shuttle bus, underground and bus – cost about €10 per way) and from the train station (about 40 mns with underground and bus – cost about €2 per way).
Videos
Cirm is host to significant events in mathematics and, as such, we feel that it is important to share this knowledge with the world in the form of filmed conferences. Therefore, Cirm has invested substancially in its own 'Audiovisual Mathematics Library', a sophisticated platform based on an archive of talks given by worldwide mathematicians during their stay with us. Our aim is to produce several videos each week to record selected moments of the events that take place. Check out our 1000 talks and interviews!

Note that only those events taking place in the lecture hall can currently benefit from this facility. 


SCIENTIFIC ORGANIZATION

Olivia Barbarroux
Events
Events Coordinator
Contact : +33 (0)4 91 83 30 03
Fax : +33 (0)4 91 41 27 86
Email 
ACCOMMODATION, RESTAURATION, ROOM RESERVATION, FAMILY WELCOMING
Caren Bohbot
Events
Reception Officer
Accommodation & Family Officer
Contact : +33 (0)4 91 83 30 00
Fax : +33 (0)4 91 41 27 86
Email