The restaurant, situated in the Bastide building, currently accommodates up to 140 guests. It is renowned among the community of local and international mathematicians for the quality of its food and service.
On Thurdays, the traditional 'Bouillabaisse' meal is served, unless other arrangements are made between organizers and the Accommodation Officer. There is an additional cost for this meal, which must be paid by external funding.
The Restaurant can offer vegetarian options or can cater for any food intolerance, as long as this information is relayed in advance during registration for board and lodging on the booking platform.
Wine can be bought at the Restaurant. A special 'Cuvée Mathématique' has been created for CIRM (white wine).​The SMF also has its own wine for sale.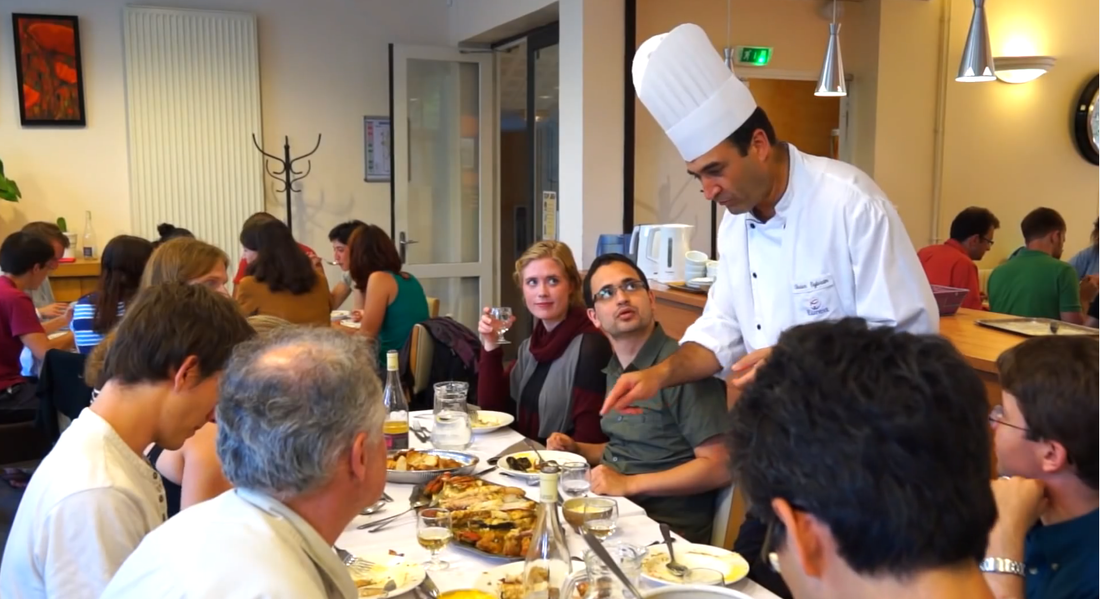 MEAL TIMES

Breakfast (self-service) is available from 7:00 to 9:00
Lunch is served at 12:30
Dinner is served at 19:30
Lounge bar from 21:30 to 23:30 (only during the busy weeks)
TEA AND COFFEE BREAKS

Tea, coffee and juices are served during the morning and afternoon breaks.
You will also find a vending machine for drinks and a vending machine for coffee pods (payment by credit card) in the Bastide building.
Tea and herbal teas are available in the TV room.
Contact :
Caren Bohbot
Events
Reception Officer
Accommodation & Family Officer
Contact : +33 (0)4 91 83 30 00
Fax : +33 (0)4 91 41 27 86
Email