Les Cigales - Printemps 2022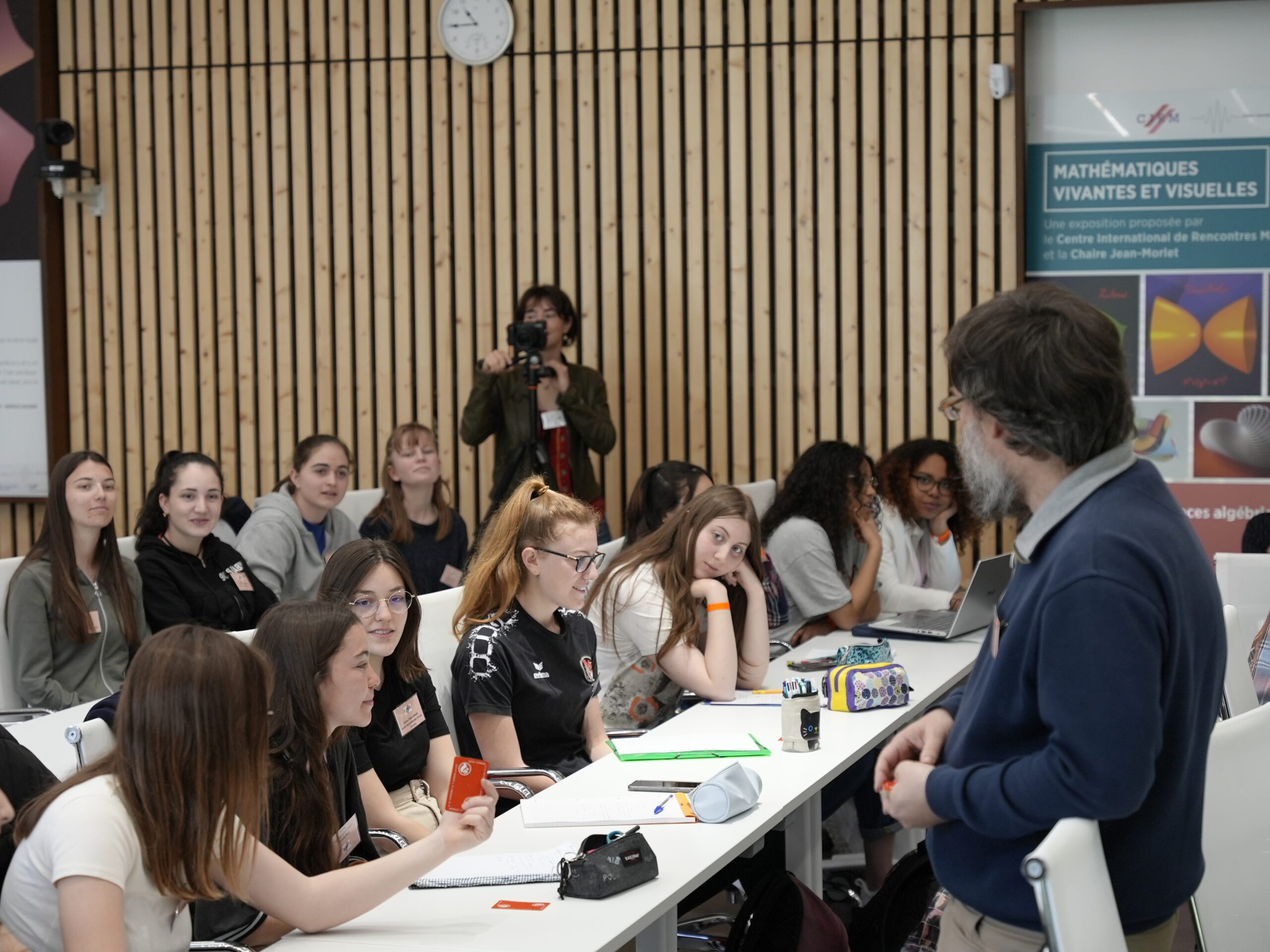 Les semaines « LES CIGALES » (désormais deux éditions par an) ont pour but de proposer une initiation à la recherche en mathématiques à un groupe de lycéennes. 
De manière plus large, ce stage a comme but la diffusion de la culture et de l'esprit scientifique afin de participer à la lutte contre la désaffection des femmes pour cette thématique. Cet objectif n'est pas purement pédagogique, l'équipe organisatrice accorde également une grande importance aux échanges informels lors de la pratique sportive et les activités culturelles pour la cohésion du groupe des filles.
Les inscriptions sont ouvertes ! 
Toute lycéenne de 1ère volontaire peut postuler pour participer. Pour cela nous attendons, tout d'abord, une lettre de motivation, dans laquelle la candidate présente ses envies d'une part en ce qui concerne la découverte de la recherche en mathématiques et, d'autre part, sa participation à la semaine des Cigales.
Nous attendons également une lettre de recommandation de son ou sa professeur.e de mathématiques de 2nde. Si la lettre de recommandation ne peut pas être fournie mais que la lycéenne a tout de même envie de participer, elle peut nous contacter directement.
Les sponsors : Aix-Marseille Université, le CNRS-INSMI, la Société Mathématique de France, Ministère de l'enseignement supérieur, de la recherche et de l'innovation, le CIRM, l'Institut de mathématiques de Marseille – I2M, le Laboratoire d'informatique et systèmes – LIS,  l'Institut des sciences de l'information et de leurs interactions – INS2I, la fondation Blaise Pascal avec le mécénat d'Alstom, la Frumam – Fédération de Recherche des Unités de Mathématiques de Marseille, l'institut Archimède, l'ILCB – Institut of language, communication and the brain, la Région Sud, la Ville de Marseille, la faculté des sciences du sport de Luminy (AMU) et le programme MathC2+ (SMF, Ministère de l'éducation nationale, Animath), Ampiric.